Imagine if we didn't have the TIN Report...we'd know nothing about NZ high-tech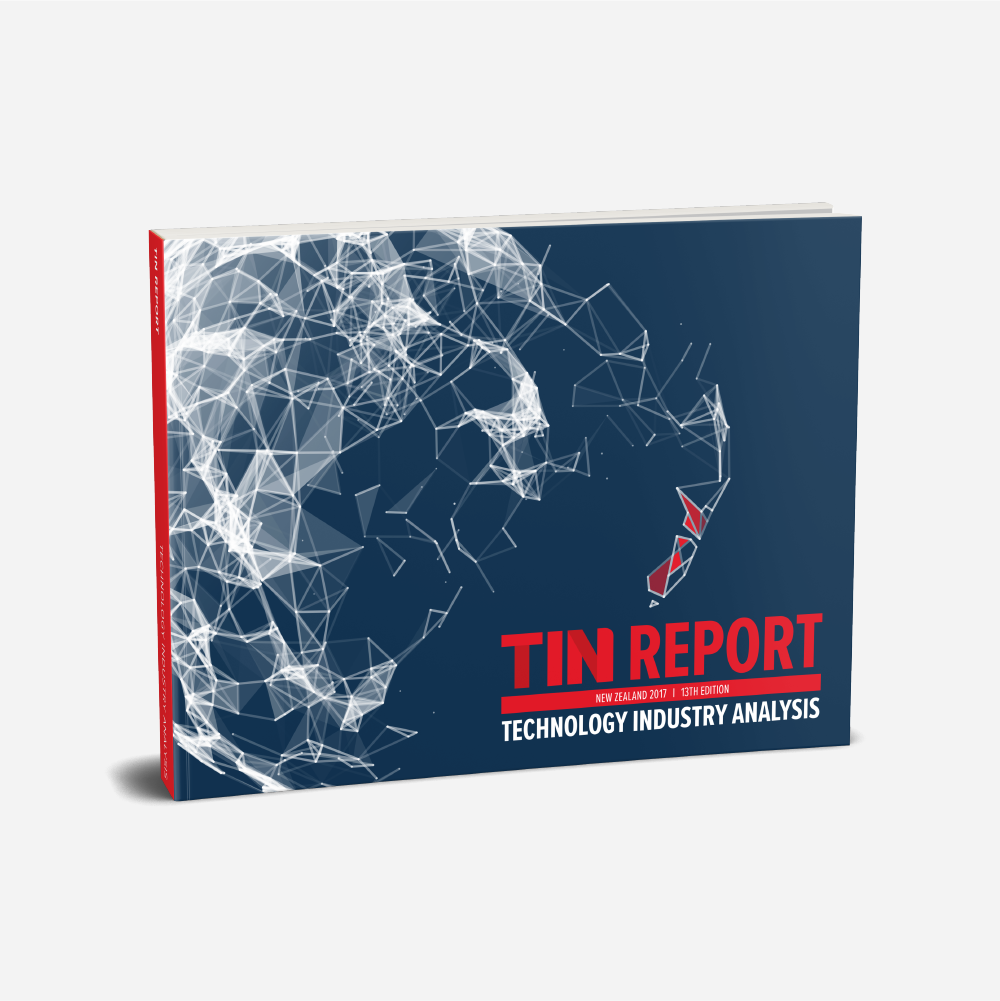 How one earth would we know even the smallest amount of what was going on in our high tech businesses without the TIN Report?
The report, now in its 13th annual edition, was launched in Wellington on the night of Thursday 26 October by its founder, Greg Shanahan.
After encouraging participants at NZX's presentation room to "feel free to burst into applause", Greg made the observation that the TIN Report (it used to be the TIN 100 Report, which made for a bit of trickiness seeing as there's 200 companies reported on), that "it provides scope to talk about stuff."
The TIN Report's Million Dollar Message is that it is, 'The #1 source of information for the NZ Tech Sector'. Wearing my Punchline hat, there is probably more opportunity to give a why to potential buyers about the Report's value...though that is nit-picking around what is a fantastic publication.
The raw numbers alone of growth in the High-tech manufacturing, ICT and Biotech industries that make up the TIN Report are a reflection of a smartening up of the Kiwi economy.
Record revenue from smart industries
Revenue of the top 200 companies (whittled down from an original 600 candidates) climbed to over NZ$10 billion for the first time during the 2017 year. About $7.3bn of that was exports. The year also saw an 11% jump in employee numbers (now 43,437) people in the sector.
The book on its own costs $399 + GST - which for those even remotely connected with or interested in the sector, is very good value for money.
As well as an excellent synopsis of what each of 200 companies, ranked by revenue, are up to, the TIN Report also has a special report on the Maori economy, and drills down into activity in the regions.
Hamilton's on a roll at the moment, and revenue growth in the (former?) cow town jumped 21.7% or $109 million last year.
The general discussion around what Greg Shanahan's observed about changes in the high-tech environment was, as usual, illuminating.
New Zealand's getting better at getting to scale, quickly
Commercial skills are improving, getting paying customers onboard is recognised as paramount and the ability and execution skills to scale quickly are all on a steep upward push says Greg Shanahan.
These are at the heart of great technology companies, rather than being about the technology itself he says.
Another encouraging factor, no doubt pleasing to a Labour-led government looking to drive increases in R&D investment, especially by private industry, is the 7.9% increase this year. The 200 companies spent just a small amount less than $900 million on products and services with a future delivery date in the past year.
Roger Shakes, COO of Postr, was one of the three speakers for the evening (along with Kirsty Godfrey-Billy, Chief Accounting Officer at Xero, and Clive Spink, CEO of Pukeko Pictures).
Postr's product helps telco's, who have been reduced to the mere 'carrier' in digital world dominated by Google and Facebook advertising.
Phone users have the option, under Postr's whitelabelled products, to have advertising on their phone in exchange for say free data or other rewards.
It's a clever product that targets a real pain point for telco's (i.e. how to tap into the advertising market), and gives consumers choice of whether they're willing to swap their eye-time with a reward.
One of Postr's main strategies has been to link with key partners in the Asian countries it has so far targeted. Latin America is the next continent it is heading towards.